New Flyer: Fall & Winter Home Projects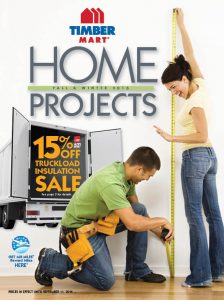 Check out our new flyer featuring great deals on Fall & Winter home projects, truckload insulation sale, lumber, vinyl flooring, doors and more!  And earn bonus Air Miles reward miles!
Prices in effect until September 11, 2016.
Click here or on the flyer image to browse.